Are you looking for that perfect "Secret Santa" or office gift exchange gift?
Do you have a group of people or clients you would like to give a small yet meaningful gift?
How about giving a stocking stuffer that can actually impact someone's life?
Well, you have found the solution to your gift giving needs!
Gratitude A to Z is a whimsical journal that encourages and prompts people to focus on gratitude. It also shares different ways to expand your focus on gratitude with your family and friends. People of all ages can benefit from this journal. It is a great tool to open up family conversations.
Just think, instead of giving another pair of socks,
you can give a gift that could impact a person's life!
What people are saying about this journal:
"What a fantastic idea!  I love having a whole journal devoted to gratitude and your suggestions add variety to my practice." –Elizabeth P
"We are using this journal with our entire family at dinner time and we all LOVE it!  We'll be buying some to give as Christmas gifts to our extended family members."  – Mack L
The More You Buy, the More You Save!
To make your holiday shopping easier,
we are helping you save $$ on bundles of gratitude!
Shipping on all books is free…and you will receive 1% off for ever copy you purchase!
**Offer good through December 5, 2016**
A sample of the inside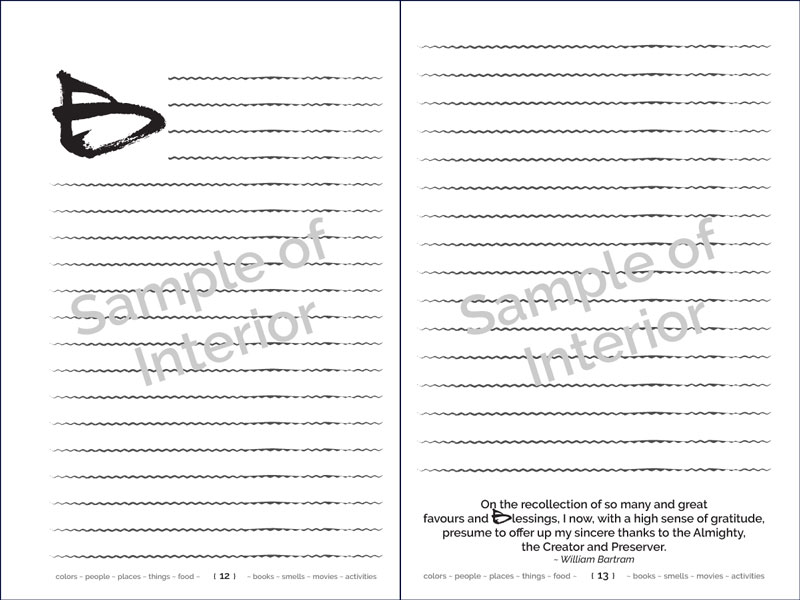 Having problems ordering? Send us an e-mail – help is a click away!