Are you embarrassed by your current website or blog?
Or need to build one?
Or are you ready to move your blog from the free blogging site to a site that you own and control?
You will learn how to customize and run your very own high-performance WordPress website. The teaching breaks down the process and takes you step by step through the process. The best part is by the end of the class, not only will you have your WordPress site up and ready to launch, but you will also have gained understanding on how to run and manage your own site!
In this class you will receive
[su_list icon="icon: angle-double-right" icon_color="#c60909″]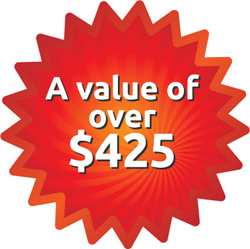 2½ Hour Interactive Webinar (and access to the recording)
Instruction on the customization and managing of your website/blog
1 Year of Hosting for Your Blog ($120 annual fee)
1 Domain Name registration
Select from 10 Premium Templates (or you can purchase your own)
3 Professionally designed banners/graphics for your website
WordPress Installed along with the following Plugins – ready for you to start customizing

Google Analytics for WordPress
WordPress SEO
Contact Form7
PC Hide Pages
UpDraft Plus
Maintenance
Click To Tweet
Shareaholic

Free – Royalty Free Stock Photo Resources[/su_list]
By the end of the class, you will be well on your way to having your site ready to launch!
[su_note note_color="#b9d6f1″ radius="2″]
*Price INCLUDES your annual web hosting fees for the first year![/su_note]
It is time to take action on making your dreams and goals a reality!
[su_divider top="no" divider_color="#e2490c"]
Who will benefit from this class?
Someone who has a passion and is excited to create their place on the web to share their brilliance
A business or ministry owner who is looking to get a professional looking website while keeping their budget in mind
Someone who is a little intimidated about getting started, and needs some encouragement and help to get going!
[su_divider top="no" divider_color="#e2490c"]
[su_note note_color="#b9d6f1″ radius="2″]The live class will be held:
Monday, February 6, 2017
6:00-8:30PM MT
The class will be recorded. All participants will receive a link to the recording.
[/su_note]
[su_divider top="no" divider_color="#e2490c"]
Ready to Start Building? Let's Go!
[su_note note_color="#b9d6f1″ radius="2″]
*Price INCLUDES your annual web hosting fees for the first year![/su_note]