[su_row][su_column size="1/6″]  [/su_column]
[su_column size="2/3″][su_quote cite="Rev 12:11″]And they overcame him by the blood of the Lamb, and by the word of their testimony; and they loved not their lives unto the death. [/su_quote][/su_column]
[su_column size="1/6″]  [/su_column][/su_row]
Is this really for you?
We are looking for 20 committed, Jesus-loving men and women to write their testimony of how God healed them from the pain and shame of sexual abuse. Through these stories, we hope to bring the healing message of the Gospel to others who are broken and hurting. We are specifically looking for stories from people who have experienced God's healing from various types of sexual assault; included but not limited to rape, date rape, spousal rape, molestation, prostitution, sex trafficking and pornography. If you are ready to let God use you to touch the broken hearts of sexual assault victims, join me in this journey!
To receive an e-mail with all of the details, please submit your name and e-mail below. Don't worry, we won't share, sell or use your e-mail address for anything outside of this project.
[su_note note_color="#f8cdc3″ text_color="#333″ radius="0″ class="75percent"][widget id="sf_widget_constantcontact-4″]
[/su_note]
I look forward to hearing your story!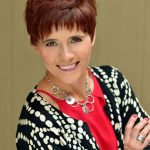 God Bless
Tracy Fagan